NHS Wheelchair Voucher Scheme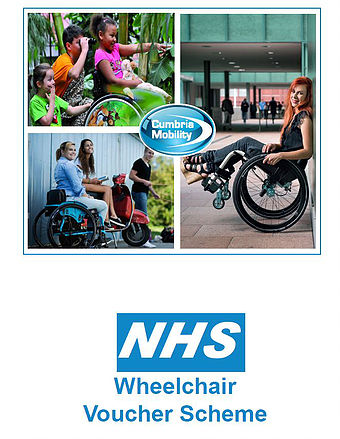 The NHS Wheelchair Voucher Scheme has been available since 1996 and is designed to give you greater choice in the wheelchair you receive.
Referral to the scheme is via your doctor or occupational therapist and the value of the voucher you receive is based upon your specific circumstances.
How does the Scheme Work?
You're given a voucher to the value of the NHS chair you would have been offered after your assessment. This is determined locally in each individual case. You can then put that voucher towards the cost of a chair that you buy privately or in partnership with the NHS.
For example:
Cost of wheelchair selected: £495.00
NHS Voucher Value: £280.00 *
Difference payable by you: £215.00
* Typical value of the voucher. Actual value varies dependent upon clinical needs.
If you agree to maintenance of the chair by the NHS, you will have to return the chair to the NHS when you no longer need it. However, you can opt for private maintenance, which will allow you to keep the chair permanently.
You cannot exchange the voucher for cash. The voucher is non-taxable so it does not affect any disability benefits you receive.
Is the Scheme Universal?
Not all NHS wheelchair services offer the voucher scheme. Services decide locally whether to have a scheme and how that scheme is applied.
If you think you might be eligible, but were unaware of the scheme or aren't sure whether it is available in your area, please call or visit one of our showrooms and we'll help guide you through the process.
Can't get to a Showroom?
Cumbria Mobility offer free home assessments at a time to suit you. Please contact us to arrange a private home wheelchair demonstration or to discuss the scheme.